Calling Christians to pray for the Muslim world
WayMakers would like to commend this prayer guide, 30 Days of Prayer for the Muslim World 2020 (which is published by WorldChristian.com), and has made it easy to order from WayMakers online or by phone.
30 Days of Prayer for the Muslim World
April 24 to May 23, 2020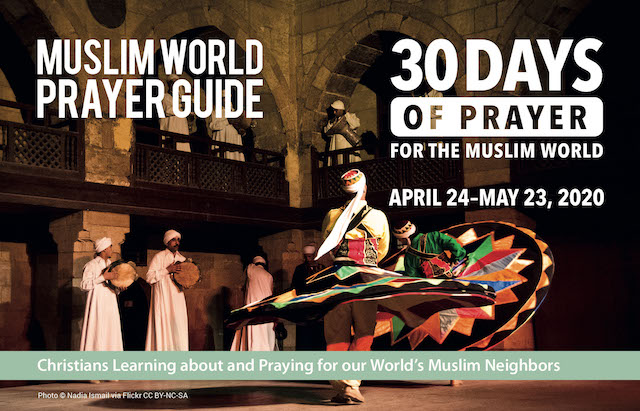 Join millions of Christians around the world who participate each year in this largest ongoing international prayer focus on the Muslim world. This year, the prayer guide is also available in a Spanish language translation.
Coinciding with Ramadan, Christians worldwide are called to make an intentional effort to learn about, pray for and reach out to Muslim neighbors…across the street and around the world.
Media sound bites about Islamic extremism can too easily incite anger, fear and even hatred toward Muslims. Instead, pray with the mind and heart of Christ. This full-color prayer guide is a proven tool helping Christians to understand and to persistently pray for Muslim neighbors and nations.
The prayer guide is translated into many different languages. To find out which languages are available, please check the 30-Days Prayer Network site.
30 Days of Prayer for the Muslim World
Each day focuses on a specific issue or area of the Islamic world. As you read through it and pray, you'll gain a better understanding and a heart for Muslims, which transcends the news headlines.
April 24 to May 23, 2020
Full-color, 56 page booklet. Click to enlarge a sample page:
Considering using it in a group? Check out these Suggestions for Using 30 Days in Groups or as a Prayer Event (PDF – 61 KB).
| Min Qty | Discount | Cost |
| --- | --- | --- |
| 20 copies | 17% | $2.50 each |
| 50 copies | 25% | $2.25 each |
| 250 copies | 42% | $1.75 each |
| 500 copies | 50% | $1.50 each |
| 1,000 copies | 58% | $1.25 each |
Please call for discounts on orders greater than 500 copies. Order soon. Limited quantities of these prayer guides are available from WayMakers.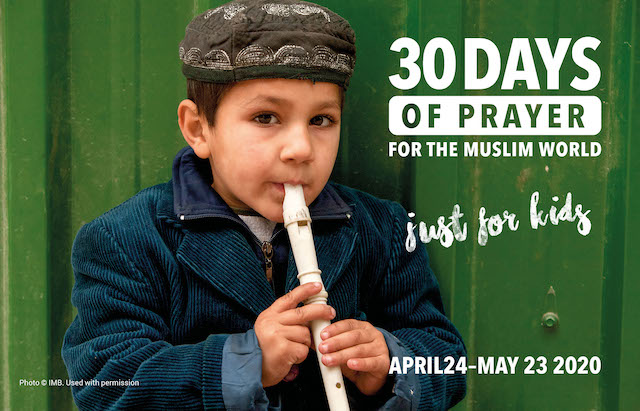 A Kids Version:
Just for Kids–30 Days of Prayer for the Muslim World
Please order through www.worldchristian.com
A fun prayer guide for Christian children and families
This is the family/children's edition. It follows the same daily prayer topics (shortened and simplified for elementary school-age kids), and also includes some fun activities. Involve the younger members of your church and family!
April 24 to May 23, 2020
Full-color, 36 page booklet includes activities. Click to enlarge a sample page: