Ten Days of Praise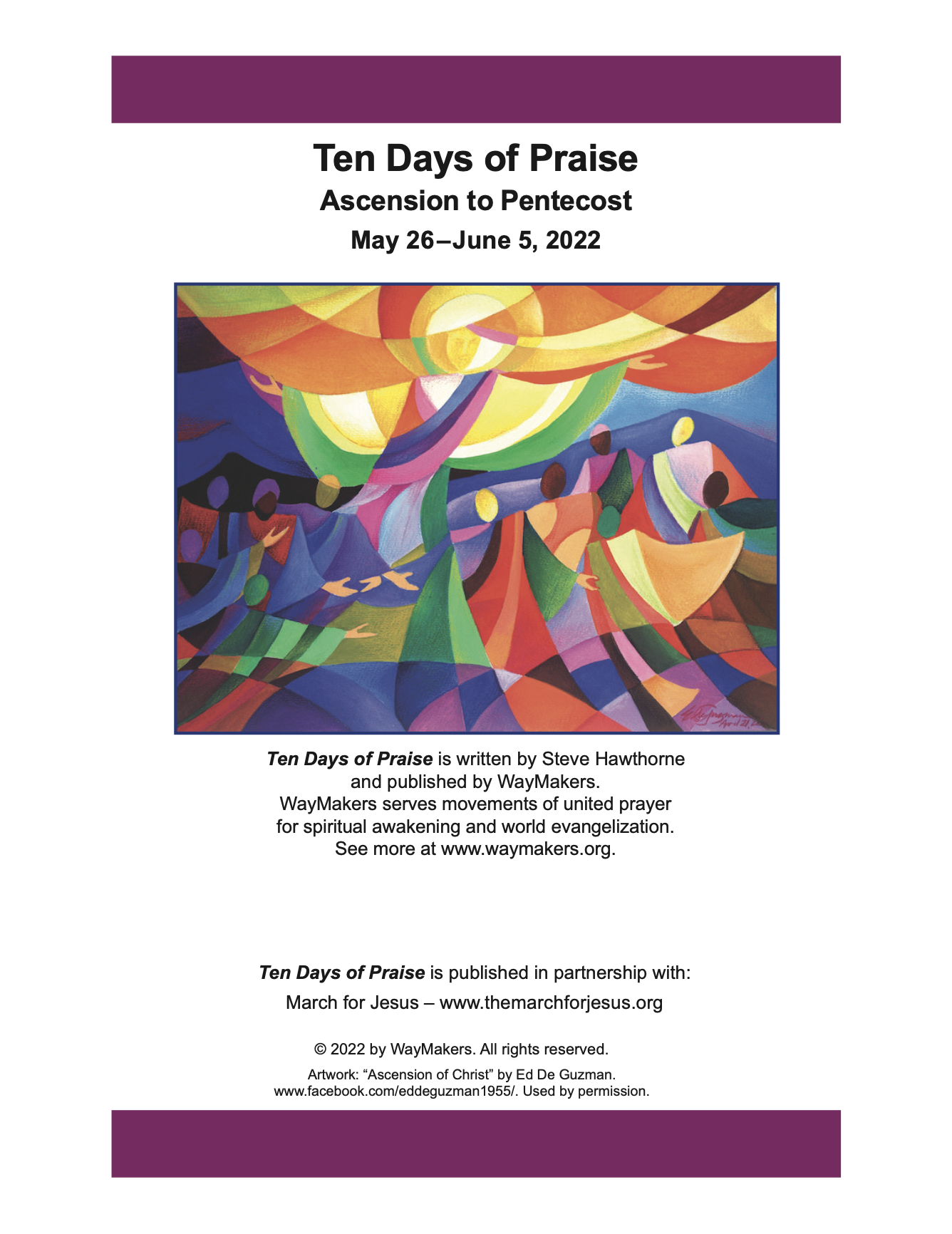 Ascension to Pentecost
May 18 – May 27, 2023
The first season of prolonged united prayer got underway on the day that Jesus ascended to heaven. It went on for ten days until Pentecost morning. The ten days after Christ's ascension is a wonderful time for God's people to lift their hearts in united praise and prayer.
On Pentecost we celebrate the continuing work and presence of our risen Lord by the Spirit of God. There is joy in celebrating that Christ our King will not fail to fulfill all that God has purposed for every nation. Join with Christ followers from many parts of the world using these expressions of love, hope and praise.
These prayers were written by Steve Hawthorne to help God's people to join with many others in united praise. This praise guide is available, at no cost, in a PDF format, making it easy to use on any device. Download the document, make copies without changes, and let the praise begin!