Perspectives on the World Christian Movement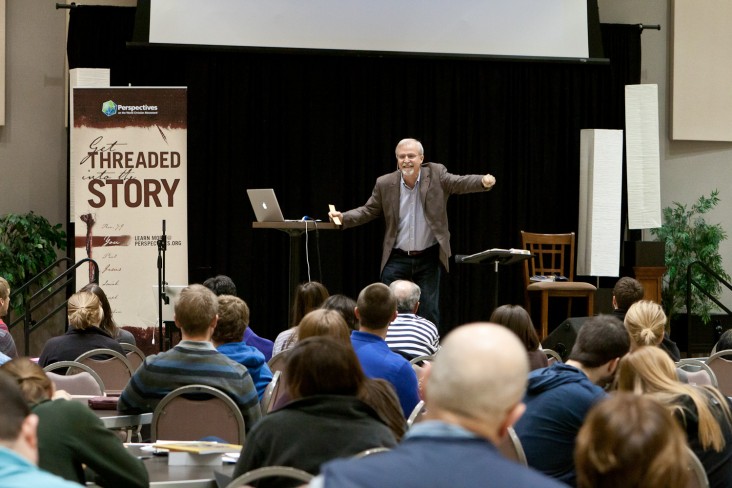 Perspectives helps believers from all walks of life see how they can get threaded into God's story of redeeming people from every tribe, tongue, and nation to Himself. From Genesis to the prophets, Jesus Christ to the early church, and Constantine to today, you will see how God has been moving, how the global Church has responded, and what the greatest needs in world evangelization remain today. It isn't a class about missions, but a course on how every believer can be intimately woven into the story of God using His people to be a blessing to all the peoples of the earth.
Experience the Perspectives course

Why do people speak so highly of the Perspectives course?
What is the Perspectives course?
Where is the Perspectives class? More than 200 places a year in the USA alone. Find a class near you »
Get a copy of the Fourth Edition Reader and the Study Guide »
Perspectives: Becoming a global course

The Perspectives course has been growing in more than a dozen countries. Countries such as New Zealand, India, Nigeria, Australia, Canada and the United Kingdom use the same English language readings with adapted study guide materials. The course has been translated into Korean to serve more than twenty classes a year in Korea. The course materials are being translated now into Spanish, Arabic and Chinese.